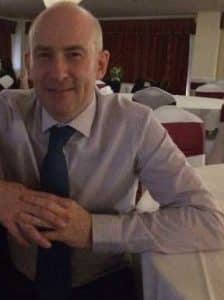 Position at Boldman?
Head of Internal Sales
How long have you worked at Boldman?
12 years
How did you first learn about Boldman?
I spotted the opportunity in my local newspaper on the jobs page. I had never worked in this industry before, but had a background in textiles, which involves the use of high-speed machinery. The move into engineering and manufacturing was a good fit and I've never looked back!
Typical day at Boldman?
I start normally between 7-7.30am, first thing on the agenda is to check emails then plan what I have to fit in during the day. This rarely goes to plan as something will always crop up to change things! My main tasks involve quotations, order processing, purchasing and assisting with production.
What has been your favourite project?
 The manufacture of UV ovens, because I was involved in these from the quotations stage right through to shipping. The order came from a company down south, and working on this project meant I got the opportunity to fly on a business trip to Southampton for the first time, where I visited a client and discussed their needs for the project. The UV ovens baked contact lenses using UV lighting, and it was a 7 metre long structure. It was a great experience to learn about the project and be involved from start to finish, and we made about nine or ten of them in the end.
Favourite book?
That's got to be Alex Ferguson's "Managing My Life".  I am an avid Manchester United fan, things are looking good this season…
Favourite film?
I think that would have to be 'A few good men'.
First single you bought?
I'm not much of a music fan, but one particular song that always comes to mind is Sledgehammer.
What do you like to do in your spare time?
I watch many different sports, my particular favourites would be football, boxing and cricket. I also enjoy walking, which normally involves stopping off at one of my local pubs for a pint!
What would you take on a desert island?
1 – Mobile phone with my sky sports App.
2 – Boddingtons bitter.
3 – Guess I'd better say the girlfriend because she may see this!