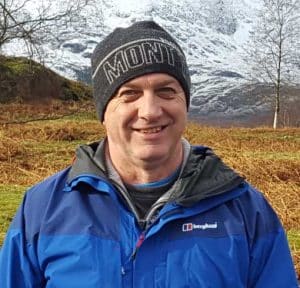 Position at Boldman?
I am Principal CAD Design Engineer.
How long in the role?
Nine and a half years now!
How did you first learn about Boldman?
An ex-colleague of mine from a previous role came to Boldman, which is how I first heard of the company and also how I learnt about the job opportunity.
What does a typical day at Boldman look like for you?
The days are varied because I do so many different types of work. At the moment I'm working on LED screens.
What has been your favourite project?
 I would say the oil and gas ballistic test cells. It's been great to work on the biggest of their kind, and I've got to travel around with them as well. I supervise the on-site installations at the customer's end. So far I've travelled to Malaysia, Nigeria, Angola, America, Norway and Scotland.
Favourite book?
I don't read an awful lot, but I would say the Jack Reacher series by Lee Child.
Favourite movie?
That is a tricky question, but River Wild is one that I enjoy. Not forgetting the Jungle Book!
What was the first single you bought?
 Steeleye Span, All Around My Hat
What do you like to do in your spare time?
Computer games, and walking. We did the Cumbria Way last year and our next big walk is the Inca Trail to Machu Picchu in Peru. It was my wife's idea and we're going with the whole family, my son, daughter and daughter's fiancé are coming too, so we're all trying to get fit for it. It's this summer and it's a four day walk, camping overnight. We want to make sure we can handle the altitude as there will be a lack of oxygen at 4.5 thousand metres altitude.
Finally if you were stuck on an island what three things would you bring?
I suppose if I was being sensible I'd go for items like a knife and a tent, but the first things that spring to mind are beer, wine and pizza!